Taking distance from our phones and laptops is barely possible in today's busy life. That's why here are some reasons why it's so important to take a break from all the screens in your daily life. But foremost, we want to give you some concrete tips on how to find the time to really connect, offline obviously.
6 proven reasons why you should take a break from all modern technology
There are a few good reasons why unplugging is good for you. Putting your smartphone, tablet, laptop and other technology aside can decrease your stress level. Al the time and effort you're putting in to keeping up with social media is literally draining your energy.
Even on the clock, you can switch off those disruptive notifications. You'll be notably more productive. By the way, multitasking is putting a lot of pressure on your mental state. It's super important to take care of your mental health to prevent a burn-out.
Literally unplugging all your electronics around you keep you from harmful rays. You'll feel more in touch with yourself. Bonus, spending time in nature can lower your stress hormones and will give you an energized feeling.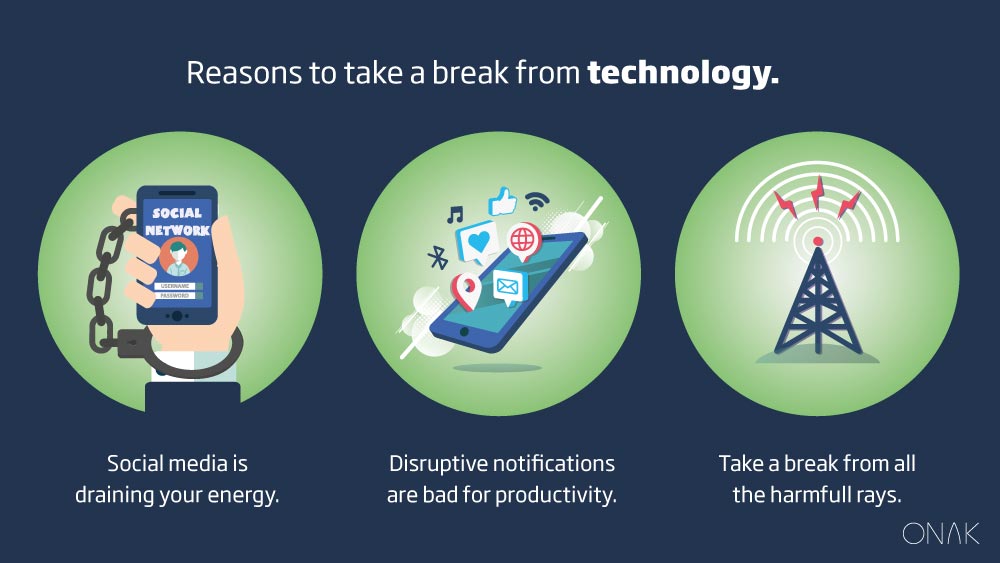 But we want to take this a bit further. Unplugging in the hectic and buzzing city might be a bit difficult, that's why we recommend to take some time off and go off-the-grid as well. There's nothing better than a time-out to relax on the water. There's even scientific prove about why spending time on the water can be good for your overall health.
First of all, breathing in the fresh ocean air improves your absorption of oxygen. That's why you feel more alert, relaxed and energized after a beach day. The seawater also calms your nervous system and floating will help you slow down possible anxious thoughts. Additionally, the sound of the waves is known to be calming and relaxing. It's a perfect noise to fall asleep at night. You'll feel rested and ready to tackle another day.
Not only the fresh air, but also the sun will improve your health. Sitting in the sun activates vitamin D which is an essential element to have a happy state of mind. Combine this with some fun activities like paddling on the water and your body will release oxytocin, the body's feel-good-chemicals, and in turn will strengthen your social bonds.
Furthermore, your skin will thank you! Salt water reduces skin inflammation. A day on or in the water can cleanse your skin cells and mend dry skin thanks to high levels of magnesium.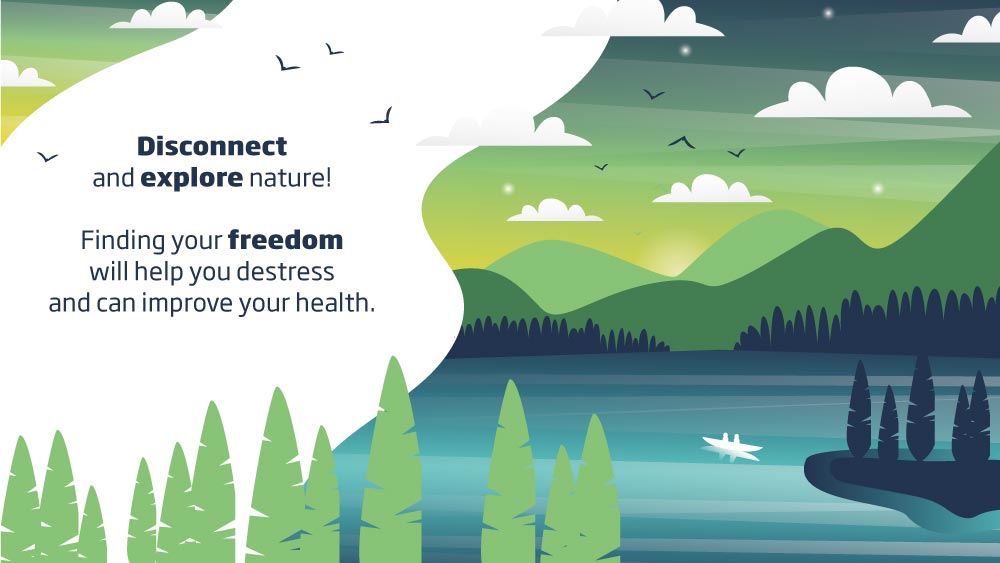 Our concrete tips & tricks on how to unplug from the outside world and reconnect with nature
You're probably wondering what you can do to benefit from these health tips. We would like to give you some tips and tricks to unfold your next adventure on the water.
One of the first things that pops into mind is enjoy your freedom and experience a magnificent sunrise or sunset. When the sun hits the water so it reflects the red and yellow glow, it makes the world look so magical. An ideal moment to clear your mind. If you want some inspiration for places to see a sunrise or sunset, take a look at this adventure with beautiful views.
Secondly, you can rejoice during a quiet and sunny summer day with your favourite book. The sound of the rippling water will help you relax so you can fully immerse in the story.
If you're looking for something more active, a canoe is an ideal place to get a work-out done. Rowing is actually one of the most popular fitness activities in the gym. In only 30 minutes of rowing, you can burn up to 300 calories. It's an easy way to keep fit or get in shape and have fun while doing it.
You can also discover your city in a different way instead of the touristy beaten paths. The water offers you a whole new perspective on a city. Here are our top picks in Europe.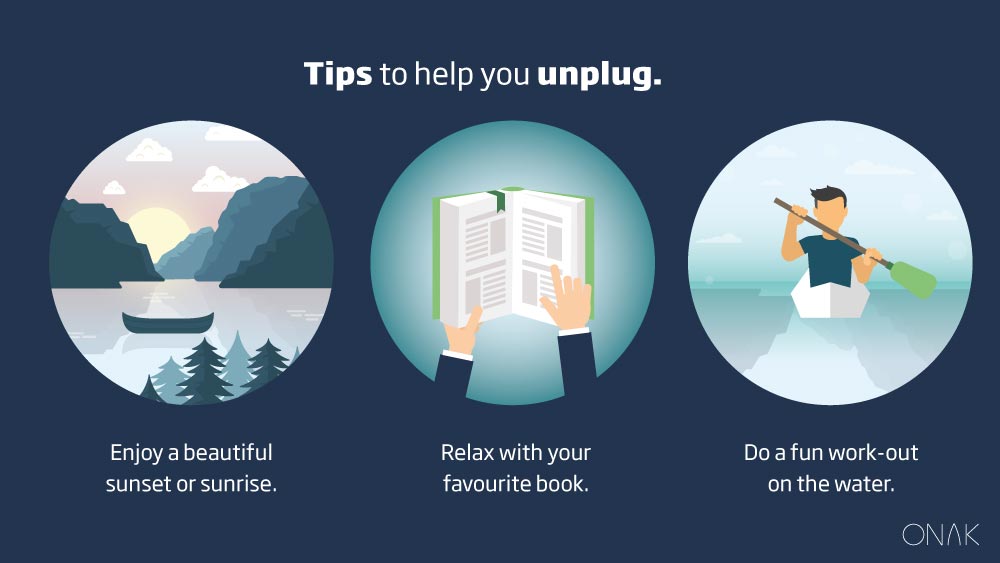 We hope you can make some time in your busy daily schedules and try to disconnect to reconnect. You can use the ONAK to unfold a new adventure and relax to the fullest with the tips we mentioned above. Are there other fun activities on the water we should know about? Share them on our Facebook or Instagram.