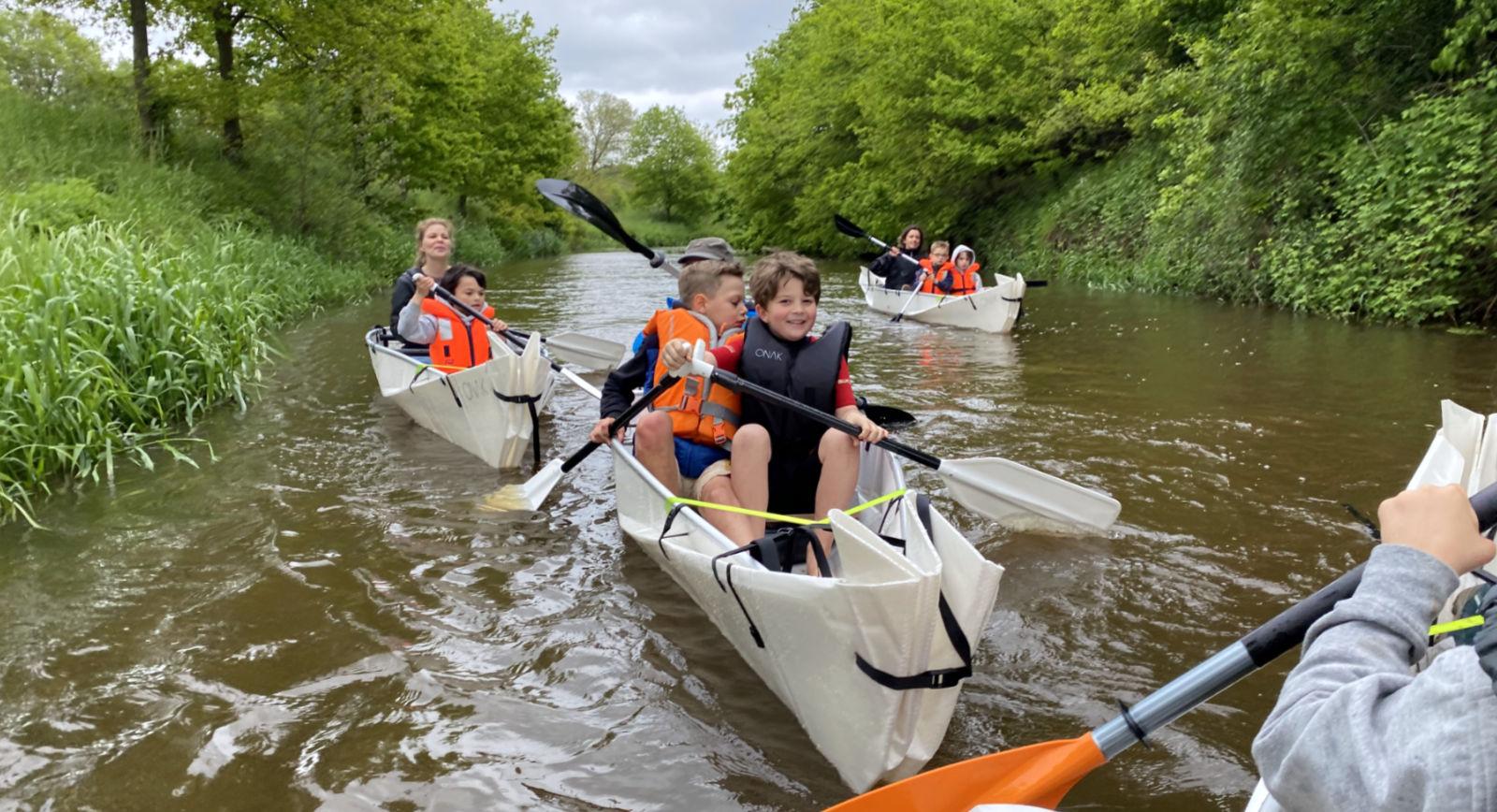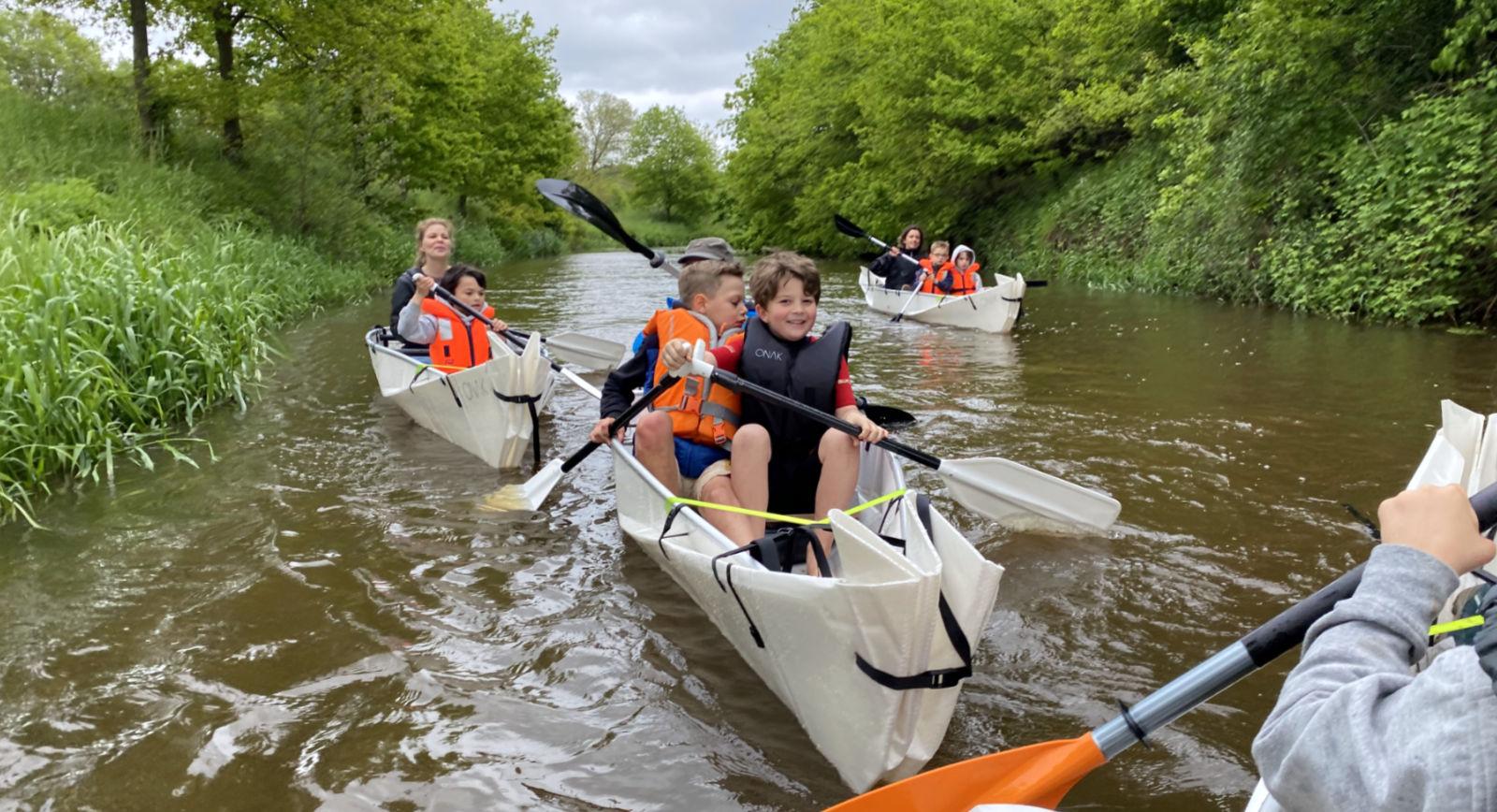 We will launch 3 exiting new watersport products for this season!.
ONAK Y    The Comfortable & Light solo expedition kayak
ONAK BATO    The Quick & Easy folding fun dinghy
ONAK AIR    The 3-in-1 sit on top kayak, sup, wingsurf board
Available soon!. 
World's Lightest Foldable Canoe
The Onak weighs less than 15 kg. And yet it easily carries up to 225 kg. It's easy to take your boat on a water adventure: by bike, bus or train. And then you fold it from box to canoe and back in 15 minutes.
The Onak and its packaging are one. When folded, it is no bigger than a suitcase (on wheels). Perfectly portable (and rollable) therefore. Arrived at your destination? A clever pulley and buckle system makes your canoe water-ready in fifteen minutes.
Rough rocks? Salty seawater or extreme weather? Your Onak has aluminum micro-profiles for extra power on any (wild) water adventure.
The Onak is sustainably designed without microplastics and locally produced in Belgium.
You choose from a DIY version or a pre-assembled Onak.
The latest Onak combines the best of previous versions with the seating comfort of a kayak.
Los Callejeros performance
By
Los Callejeros
Onak Enthusiasts
€

1.650,00

€

1.363,64 EXCL VAT

€

1.550,00

€

1.280,99 EXCL VAT

€

1.450,00

€

1.198,35 EXCL VAT

€

1.350,00

€

1.115,70 EXCL VAT
International prize beast
The Onak has won numerous international awards in recent years including a Great Gear Award, an Outdoor Industry Award and a Bizidee Award. Respected media such as National Geographic, Business Insider and Canoeroots Magazine published articles about our origami canoe. Also the Tech & Science magazine New Atlas covered the Onak 2.0.