Traveling with the ONAK! One month ago the moment was finally there! Hop on the plane and leave for a year!First of all a short layover of 3 weeks in Indonesia. Call it a pre-holiday. How decadent. 😉
Afterwards: Onto my real destination: Australia! The ultimate outdoor country so a perfect fit to go on an adventure with the ONAK.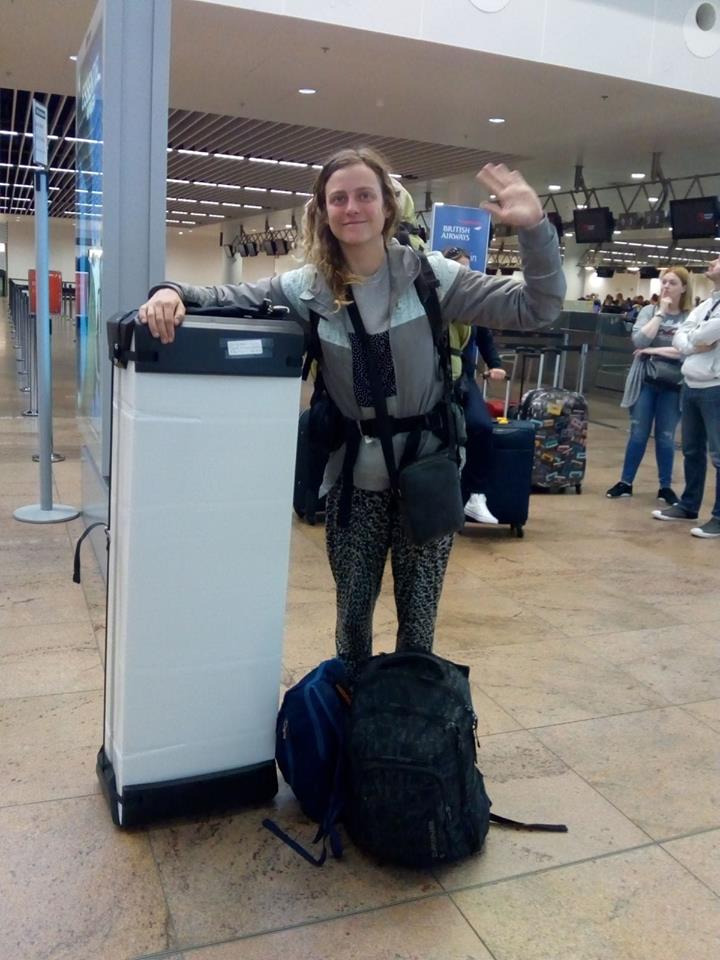 The ONAK suitcase makes it very easy to take him with you on the plane. Just to be sure, I had removed the wheels so that they wouldn't get damaged during transport.
In Indonesia I didn't have a car and I did some island hopping, so I left the ONAK in the safe hands of my first hostel. I paid a little extra and promised to return on my last day so I could leave the ONAK without any trouble.
I was a bit sorry I couldn't paddle in Indonesia, because you've got so many beautiful locations there and I saw a lot of people on the water with a traditional canoe.
But I had to save my money to buy a car in Australia, because this was the real purpose of the journey!
So after my short trip in Indonesia I'm flying to Perth. The ONAK canoe is yet again my check-in luggage.
The pick up at the airport goes smoothly and I fix another address to stock the boat. Arranging everything so I can begin my trip is costing me some time.
I'm starting off with the important stuff: a bank account, social security, a tax file number, …
Afterwards I'm actively searching for a vehicle. Or better put: a real outback truck!
4 Days ago it finally worked out so I picked up my new travel companion. I baptized him Chuck, the outback truck!
The next day I drove Chuck to the friendly Australian couple where I had left my ONAK canoe and I took him home with me.
I'm enthusiastic to take him to the water and make a trip with my new roommates. I had already told them about the ONAK and they were curious to see how the origami canoe performed.
But we hadn't taken the winter rains of Perth into account!
Although it was nice and sunny out the day before, it was raining cats and dogs the next day! What a shame! Now I'm here, with the ONAK and people who are eager to paddle, but the weather won't allow us to. Luckily the weather forecast is looking good towards the end of the week. Let's hope! When the sun decides to join us again we'll discover the beautiful Pert surroundings from the water. Fingers crossed!
Written by Kjill Callewaert in Willetton, Perth, West-Australië on 19/6/2018